Have you heard of All About Reading curriculum? Today, Hadara and I open up All About Reading 3 and show you how to set it all up! We've been using All About Reading for two years now and Hadara really likes it. First, she really enjoys the hands on approach using the letter tiles. This really helped her in the beginning to become a fluent reader. Hadara also enjoys the workbook activities the best! The only thing I disliked about the set-up was tearing apart all of the word cards. There's a bunch! However, Hadara helped me share the load of tearing them apart. It's great to get the kids involved! We were excited to get started and you get to come along with us. You'll see how I use a cookie sheet for our letter tiles instead of a white board, plus it's seeing a day in the life of our homeschool.
So if you're curious about the curriculum or how it works, watch our video!
We want to help you in your homeschool journey.
Our next homeschool vlog is How to Teach All About Reading Level 3 and we walk through the entire Lesson One with you.
Be sure to subscribe to our YouTube channel and blog below for more homeschool videos like these.
Do you use All About Reading?
I'm always interested in other types of curriculum. Let us know in the comments below what reading curriculum you enjoy and why you like it?
Blessings and Shalom,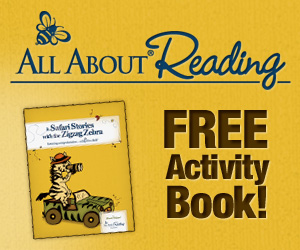 Labels: All About Reading, Homeschool, reading, teaching reading in homeschool