Happy Friday!
It's time for some freebies. I love to pass along great things I find.
Psst. . . I do use affiliate links in this post and I thank you for using them.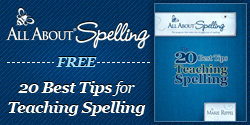 For the past two years, I struggled to find a Spelling niche that worked for us.
We were on a budget and I was very apprehensive about purchasing something. What if we don't like it? Well, as most of us homeschool Moms realize, that does happen and often.
I was tired of the same old way of teaching spelling. Princess and I both learned early that the old way of learning was not going to work for us. She is very much a hands on learner. I tried the traditional way.
Spelling list on Monday, 10 times each on Tues, blah blah. No good.
We did the creative "writing spelling words in salt" approach too. That worked for a while.
Ok, I searched online for spelling resources and did find some cool spelling generators which helped me build my own worksheets from week to week. However, I still wasn't content.
Until I found All About Spelling this past summer. I found it by a online search whim. Wasn't even looking for it. I found out it was affordable and very much hands-on! I also love how a Mom created it! This year in July we began this fun Spelling! Princess absolutely enjoys it.
I've seen her grow so much since we started. Most of all, she loves it and I love to teach it!
So, I was so excited to share this FREE resource with all my readers! Need some teaching tips for Spelling? Here is a great resource. Click Here to get your free copy!

All About Reading has a freebie for Preschool Ziggy ebook!
Click here to get yours!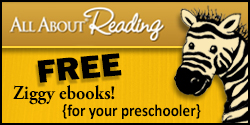 FREE All About Reading Activity Bundle!
Princess and I definitely enjoy using these resources.
They use the same All About Spelling approach.
If you have never used All About Reading, these free resources are a great way to feel them out. You'll be glad you did!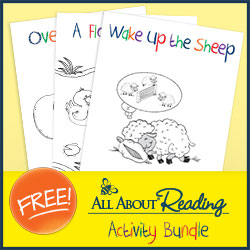 FREE Math Lapbook from Currclick!
Great way to make Math concrete and hands-on.
These are all the homeschool freebies, I got this week! I can't wait to get started on the add and sub lap book.
It's always a great way to review and hands on Math for this family rocks!
Let me know if you took advantage of these freebies or have others to share. Do you use All About Spelling or Reading too?
May you be blessed this beautiful Friday. Our family will be preparing for our Shabbat (sabbath) rest beginning this evening. Take time for the Lord, yourself and your family this weekend. Keep pressing on!
Blessings and Shalom

,
Labels: All About Reading, All About Spelling, free math lapbook, Free preschool reading e-book, free Spelling resource, Freebies, Homeschool