Quick Easy Peasy Way to Teach Doubles
I love using Music to teach absolutely anything and everything! Whenever I get the chance to use music in our homeschool I do it. I'm always searching for new fun ways to teach memorization with music.

Two years ago, I found this cool song for teaching Math doubles for Princess. She loved it. It's got a cool Rockibilly Elvis beat and very catchy and it's a FREE Resource.
Click Here to See Addition Rock Song Video
The Easy Peasy Lesson
I used a laminated sheet and wrote all double math facts with dry erase marker.
TIP

-Great tip instead of buying dry erase boards. Laminate card stock and have mini lap size dry erase boards. They wipe off with water.
I hold my addition rock mini board up when we sing the song together and point to each double while we dance around! We love the part that says, we are friends.

Yes, this is a great way to teach your musical or kinesthetic learners.
The video song doesn't sing the doubles 6-10, so I sing the rest and we do it acapella.
It took a couple of times getting it, but my daughter absolutely memorized her double facts just by singing the song.

I love that! Math can be fun and isn't that what it's all about anyways?!
Well at the little Pink casa it is! If we aren't having fun or smiling in homeschool, then it's time to modify.

Do you like teaching lessons to music too? Got any good lessons that use music?
I'd love for you to share those posts and comment.

Blessings and Shalom,
Psst . . . Affiliates are used in this post, thank you so much for using them.
Wise Woman Linkup
I just linked up with A Wise Woman Builds Her Home for a linkup this week.
Come join the fun and check out all the blogs of these fabulous women.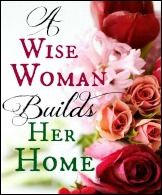 I just found this great workshop download from Currclick!

Subscribe and receive daily encouragement and exclusive freebies:
Labels: addition rock, Homeschool, teaching doubles, teaching math to music